Every student has to master a lot of subjects and skills. You should be ready to learn how to do proper research because this skill will be in use when you step on a professional life path. You can buy research proposal online from a reliable company, or you can read the following strategies to add extra "kick" to your research project. First of all, you have to master the basics of launching research. Let's admit that both writing and research skills are rarely taught at educational institutions. So, a student has to figure out how to do proper research. Professors encourage students to take a tour to a library to check all available facilities and resources. However, busy students choose Wikipedia as their first and last resource of information in their research itinerary.
Discover the tips below, which will help you get up to speed on basic academic writing and research skills. You will learn how to find, manage, and use the information. After all, there is nothing difficult in composing a decent research paper or proposal.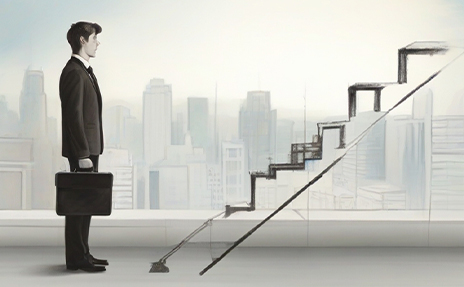 Learn to schedule
The first step in writing an excellent research paper is to admit you have such an assignment to do. You have to write up a detailed schedule with milestones to accomplish the writing task on time. Make sure that you have enough time for overviewing available material, finding out the resources in your college library, choose relevant material, read books and articles, take notes, and start putting all this information together.
Wikipedia is not the panacea
We agree that Wikipedia is a good starting point for your research. You should search for the keywords, which are related to your research topic. You can browse the links and other useful suggested resources which you can find at the end of the page on Wikipedia site. We encourage you to take notes of all the good sources. Your goal is to get an overview of the topic you write research about. The biggest advantage of Wikipedia is its hyperlinked nature. However, you should use other sources as well, and avoid citing Wikipedia in your research paper.
Always keep a research question in your mind
As a rule, your thesis statement must emerge from research, when you have all the information in front of you. Additionally, you must have a working thesis, which is a question you plan to answer in your research. Choose materials that can help you answer the core question. You have to put back everything that doesn't help you answer the principle question. Do not waste your time with too much background material. Instead of this, you can find one or two sources for background and keep focused by working towards your research.
Work on a single piece at a time
A lot of students make a common mistake by tackling a subject all at once. Try to understand your topic, create an outline, and start dealing with all the points one by one. While writing your first draft, you will be amazed to find a lot of connections between the points.
Use a smart system
You should start research with a clear idea of how you want to collect and manage all your notes and information. We recommend you to use a one-subject notebook. At the top of a blank page, you should write the bibliographic reference for a book/paper, then you can copy quotes, write notes (do not forget to tag them with the page numbers). Make sure that every quote, idea, though, or fact is tied to its source, so you can insert references while writing your research paper.
Do not hesitate to ask for help
You should use human and material resources available to you. Your professor is waiting for a student to drop in and give them something useful to accomplish the assignment with better results. A friend librarian is another often-overlooked resource. Librarians are the best people on Earth and they make information available to everyone who is eager to learn. You can be sure that librarians will be happy to help you get relevant material for your research project. Also, do not forget about other students' help and be open to giving your help when needed.
Bring it up to date
It is important to pay attention to the publication date of your used materials. Your references should come from the last ten years. If your research project seems to dry up a decade, there can be a lot of reasons: the field moved on, funding opportunities disappeared, a primary researcher has died, etc. You should Google the principal researchers and check their homepages to find recent publications and research activities.
Conclusion
These tips will help you evaluate numerous sources as a part of your research. Do not be shy about asking for help from your librarian or professor. Do not restrict yourself only to books and journals, use available online sources too. Find your speed, style, and be confident in your success.
This post was sponsored by Edusson.com