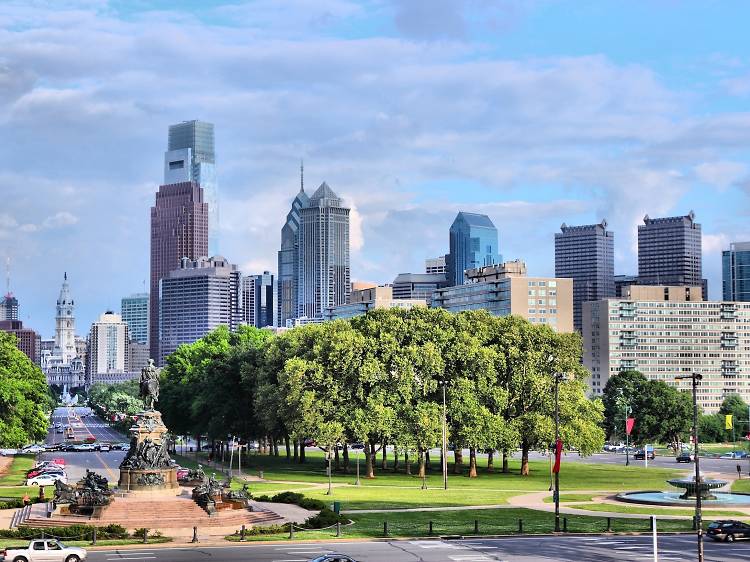 Every inhabitant of a big city periodically needs to escape from it and let off steam. And a day trip weekend is the best for these purposes.
We have compiled for you a list of great places near New York, visiting which will help you unwind from the life of a big city.
For such a trip, it is advisable to have a personal car or cooperate with friends who have it. Although there is another excellent option - to rent a car. This will help you avoid unnecessary hassle and enjoy a comfortable trip to the fullest. Click here for more information on premium car rental in New York.
Where to go on weekends from New York
Woodstock (about 2hrs by car)
Woodstock is a cult site in the history of American culture, although the famous 1969 festival was actually held 2 hours away, in the town of Bethel. But the spirit of this festival lives on in Woodstock today. Mentions of the hippie culture here are at almost every step. There are quirky shops and a flea market for shopping where you will find unique retro items. The restaurants and bars of this town also have their own unique atmosphere. In general, this is an ideal place for psychological unloading.
Kingston (1hr 50mins by car)
Kingston is a city with a rich history, the first capital of the state. Now the town is experiencing a second youth because more and more people come here. Kingston was almost burned down during the Revolutionary War, but there are still surviving old buildings here. Therefore, a walk through the buildings of the 17th century will be a must for history buffs. Also in Kingston, there is an art museum with permanent exhibitions, a trolleybus museum, and other interesting places.
Mohonk Preserve (2hrs by car)
It is an ideal place for hikers and wildlife lovers. If you consider yourself to be such a person and have never been here, this should be corrected as soon as possible. Choose a car on the RealCar website, such as a premium Cadillac Escalade for rent, and hit the road. Here you will find more than 8,000 acres of picturesque forests with rocks, streams, and ponds. This place is suitable for walking, cycling or horseback riding. We recommend you leave home early and spend as much time here as possible.
Cornwall (1hr by car)
The next place we especially recommend to lovers of photography. Here is the Storm King Art Center - an incredibly interesting and photogenic place. This art park covers over 500 acres and contains installations by about 100 artists. Here you can book a tour by tram, or rent a bike, but it is best to walk. Such a walk will bring you a lot of photos for your social media, which your friends definitely don't have.
Kerhonkson (2hrs by car)
Minnewaska State Park - that's why it's worth visiting this place. It covers 22,000 acres and is full of entertainment for lovers of outdoor recreation. There is a great new climbing park, dozens of mountain bike trails, and after all that, you can cool off in one of the mountain lakes.
Hunter (2hrs by car)
And finally, we have chosen a place for fans of adrenaline in the blood. It's worth starting with a 3-hour zip-line tour at Hunter Mountain. There are several options for this entertainment. For real fans of extreme sports, SkyRider Tour is suitable. This route is about 2 miles and is divided into 5 separate lines. Sometimes the height above the ground reaches crazy 600 feet. Not everyone can withstand this, so there is an easier route. It is Mid-Mountain Tour, which reaches only 60 feet and has 6 lines. After such a walk, you will definitely want to have a bite to eat. A local restaurant with an extensive beer selection will be waiting for you.
This post was sponsored by RealCar