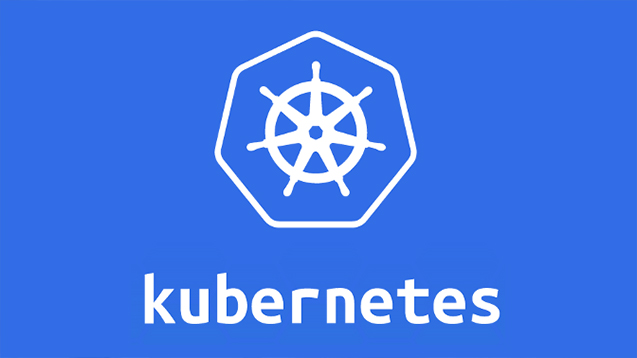 The original "Systems Engineer" job has been re-designed with Kubernetes competency requirement; it is almost necessary. If you already know about Linux containers, Kubernetes is a breeze to learn.
Do you want to master Kubernetes container orchestration? Managing and configuring a few containerized applications is manageable, but working with thousands of containers in a large business is challenging. So quickly learn Kubernetes to automate resource balancing, scaling, and deployment for your apps due to the ability of Kubernetes to overcome the limits of traditional development and hosting environments. With the best Online Kubernetes course, you can quickly master Kubernetes and its ecosystem technologies like AWS. Learning Kubernetes may also help you get your first development job.
Let us lead you through the top online Kubernetes courses and tutorials to master containerized application administration.
Why learn Kubernetes?
As we all know, Docker separates an application into a container. Specific tasks and processes are required to handle these containers. Kubernetes automates the tasks and techniques required to manage containerized apps. So far, so good, but it is not as easy as it seems!
Working with Kubernetes and its deployment procedure raises several security issues. So it is crucial to know how Kubernetes operates. To establish a safe Kubernetes environment, one needs to know all the tricks and solutions.
If it's not that simple, it's not that complex.
The motivation: the average Kubernetes salary is above $100k.
Top Kubernetes courses list to join:
1- Certified Kubernetes Administrator (CKA) course (Simplilearn)
The Cloud Native Computing Foundation's (CNCF) CKA Certification Training is a prominent professional credential. They will help you improve your skills in this tool and give you an edge in the exam.
The CKA Certification course is the best way to pass the exam. Simplilearn's Certified Kubernetes Administrator course attempts to cover all facets of Kubernetes. Pod scheduling, cluster maintenance, storage, and troubleshooting are covered. Learners can choose between blended learning and self-paced study. Simplilearn online learning allows participants to attend online classes for 90 days, while self-paced learning allows them to finish the course on their own time. Participants can also choose a corporate training package. Employers can use this program to teach personnel.
The CKA Certification is appropriate for any technical expert or those wishing to enter this sector. The CKA Certification training course includes 11 real-world projects and 50 hours of blended learning.
2- Kubernetes for the Absolute Beginners - Hands-on (Udemy)
This course is designed for those who are new to Kubernetes. This course will provide thorough hands-on instruction for deploying applications in a Kubernetes environment.
This course starts with a beginner and then takes you through ten introductory, step-by-step lectures. Every demo is designed to help you grasp an idea.
Getting hands-on experience with each idea is vital for the online Kubernetes certification. The exercises instantly validate and comment on your progress. So, with each task, you will gain confidence in the principles.
They guaranteed 30-Day Money-Back on this online Kubernetes certification. On-demand video, 17 articles, and one downloadable resource compose the course. The training also includes 37 code exercises. This Kubernetes certification online course is free forever. Upon completion, you will receive a certificate.
3- Google Kubernetes Certification (Coursera)
Technology has certainly become a vital aspect of our life nowadays since it simplifies our daily tasks. This Google Cloud certification will cover the fundamentals of the Kubernetes Engine. The course covers container basics, deploying apps to Kubernetes through CLI, and setting up a continuous delivery pipeline using Jenkins. Individuals using Google Cloud Platform for creating new solutions or combining current systems, application environments, and infrastructure can also take this course. To learn quickly, you need to know about command-line tools, Linux, and web server technologies like Nginx. This course is an excellent choice for aspiring Cloud Architects.
4- Getting Started With Kubernetes (PluralSight)
Getting Started with Kubernetes is designed to get you up and to run quickly. It explains how it works and how to install, deploy, and manage services and security. If you're a seasoned DevOps pro who wants to learn more about containerization at scale, Getting Started with Kubernetes can get you there promptly and efficiently.
5- Fundamentals of Containers, Kubernetes, and Red Hat OpenShift (edX)
This course is designed for developers who wish to containerize software applications and administrators and architects who want to learn about container technology. Red Hat's curriculum managers, Zach Gutterman and Richard Allred teach it. The courses will help you construct containerized services. The certification also covers creating and managing container images. The tutorials take you from the creation to the deployment of applications on the Kubernetes platform. It's one of the most effective online programs available for learning how to use the Kubernetes platform for application deployment. There are also lectures on building and deploying apps with Red Hat OpenShift.
6- Learning Kubernetes (LinkedIn Learning)
This online Kubernetes course also teaches advanced app troubleshooting strategies and how to handle application updates more successfully.
Since this course is designed for IT professionals and seasoned DevOps Engineers, it may not be the best fit for those with no prior app development expertise. The ideal place to start learning about mobile app development is to check out some of the best online courses available in this field. It enables the use of advanced concepts to speed up deployment and scaling.
Final insights
The popularity of Kubernetes is on the rise. Microsoft, RedHat, and IBM all support Kubernetes as a container management technology that has helped it rise to the top in recent years. Whether you're a software developer, a cloud architect, or even a system administrator, you should grasp the basics and advanced themes of Kubernetes to enhance your resume.
In light of the rising need for Kubernetes professionals, it is highly recommended that you obtain certification to demonstrate your proficiency. Given the trend toward containerization, sysadmins and developers would be wise to become familiar with Kubernetes. These courses are designed to help you learn new things and improve your current abilities. You can take your time and look through each course to get the finest online Kubernetes training. Good Luck with your training!
This post was sponsored by Simplilearn