2-6 The one next to it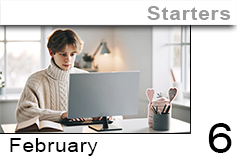 click image to open video page

Video page URL
Description
Survival course to learn English from scratch
INSTRUCTIONS TO STUDY

1- watch the video. 2- watch it again repeating after the teacher. 3- read the transcript (optional), see if you understand. 4- watch the video again once or more times until you learn the lesson well. 5- now try to use some objects to reproduce the dialogue (more or less) so you can practise what you just learnt.
Transcript
- Tom, would you pick up the glass, please.
- Sure! Which one, the one in the middle?
- No, the one next to it. The smallest one.
- Oh, this one.