Bright star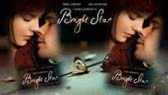 click image to open video page

2:26
Video page URL
Description
The drama based on the three-year romance between 19th century poet John Keats and Fanny Brawne, which was cut short by Keats' untimely death at age 25.


"My dearest lady, I am now at a very pleasant cottage window, looking onto a beautifully hilly country, with a view of the sea. The morning is very fine. I did not know how lasted my spirit may be, what pleasure I may have of living here if the remembrance of you did not weight so upon me. Ask yourself my love if you are not very cruel to have so entrammeled me, so destroyed my freedom. For myself I know not how to express my devotion to so fair a form. I want a brighter word than bright, a fairer word than fair. I almost wish we were butterflies, and live but three summer days, three such days with you I could fill with more delight than fifty common years could ever contain. When you confess this in a letter, must write immediately, and do all you can to console me in it. Make it rich as a draught of poppers to intoxicate me with it. Write the softest words, and kiss them…that I may at least touch my lips to where yours have been."

- John Keats to Fanny Brawne
Transcript
JOHN KEATS
I had such a dream last night. I was floating above the trees with my lips connected to those of a beautiful figure.
FANNY BRAWNE
Whose lips? Were they my lips?
FANNY BRAWNE
I'm not sure he really likes me.
MRS BRAWNE
Mr Keats knows he cannot like you. He has no living and no income.
VOICEOVER
He was a dreamer
SAMUEL BRAWNE
Have you got John Keats's poem book?
TOOTS BRAWNE
My sister has met the author and she wants to read it for herself, to see if he's an idiot or not!
VOICEOVER
She was a realist
FANNY BRAWNE
All I wear I have sewn and designed myself
BROWN
Men's room. Out! Poet's got to do a bit of writing.
FANNY BRAWNE
My stitching has more merit and admirers than your two scribblings put together, and I can make money from it.
VOICEOVER
But every word he wrote inspired the rapture of first love
FANNY BRAWNE
A thing of beauty is a joy forever, its loveliness increases, it will never pass into nothingness
VOICEOVER
This fall, from academy award winner Jane Campion comes a romance that would live forever
JOHN KEATS
I get anxious if I don't see her
FANNY BRAWNE
When I don't hear from him, it's as if I've died! As if the air is sucked out from my lungs
FANNY BRAWNE
Mr Keats is very brilliant
MRS BRAWNE
Is it successful?
FANNY BRAWNE
You taught me to love – you never said, 'only the rich'.
BROWN
I must warn you of the trap that you're walking into, John. You'll lose your freedom permanently –for what?
MRS BRAWNE
You are already the source of so much gossip.
BROWN
Apparently there is nothing I can do to persuade you of the gravity of the situation?
KEATS
We must cut the threads.
FANNY
No. I can't! I never will.
FANNY
You know I would do anything.
BROWN
It is a game. It is a game to her!
KEATS
There is a holiness to the heart's affections. You know nothing of that!
VOICEOVER
Based on the true story of a brilliant poet and the bright star who was his shining light
KEATS
I almost wish we were butterflies, and live but three summer days, three such days with you I could fill with more delight than fifty common years could ever contain.