The Logical Song

(Supertramp)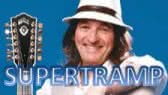 click image to open video page

4:07
Video page URL
Description
One of Supertramp's best hits, published in 1979 for their album Breakfast in America. A song wondering about what we learn and, most of all, what we don't learn at school.
When I was young, I lived happy and carefree, but today I make myself the big question: Who am I?
Transcript
When I was young, it seemed that life was so wonderful,
A miracle, oh it was beautiful, magical.
And all the birds in the trees, well, they'd be singing so happily,
Joyfully, playfully watching me.
But then they send me away to teach me how to be sensible,
Logical, responsible, practical.
And they showed me a world where I could be so dependable,
Clinical, intellectual, cynical.

There are times when all the world's asleep,
The questions run too deep
For such a simple man.
Won't you please, please tell me what we've learned
I know it sounds absurd (but)
Please tell me who I am.

Now watch what you say or they'll be calling you a radical,
Liberal, fanatical, criminal.
Won't you sign up your name, we'd like to feel you're
Acceptable, respectable, presentable, a vegetable!

Check it, check it, check it, yeah

Well, at night, when all the world's asleep,
The questions run so deep
For such a simple man.
Won't you please, please tell me what we've learned
I know it sounds absurd
But please tell me who I am.
Who I am, who I am, who I am.

'Coz I'm feeling so illogical
D-d-d-d-d-d-d-digital
Oh, oh, oh, oh
Oh, it's getting unbelievable
B-b-bloody marvelous
Meaning
The lyrics are about how the innocence and wonder of childhood can quickly give way to worry and cynicism as children are taught to be responsible adults. It makes the point that logic can restrict creativity and passion. Supertramp keyboard player Roger Hodgson, who wrote this song and sang the lead vocals, said in our 2012 interview: "I think it was very relevant when I wrote it, and actually I think it's even more relevant today. It's very basically saying that what they teach us in schools is all very fine, but what about what they don't teach us in schools that creates so much confusion in our being. I mean, they don't really prepare us for life in terms of teaching us who we are on the inside. They teach us how to function on the outside and to be very intellectual, but they don't tell us how to act with our intuition or our heart or really give us a real plausible explanation of what life's about. There's a huge hole in the education. I remember leaving school at 19, I was totally confused. That song really came out of my confusion, which came down to a basic question: please tell me who I am. I felt very lost. I had to educate myself in that way, and that's why California was very good for me to kind of re-educate myself, if you like.

But it's interesting that that song, I hear it all the time, it's quoted in schools so much. I've been told it's the most-quoted song in school. That may be because it has so many words in it that people like to spell. But I think it also poses that question, and maybe stimulates something with students. I hope so."