Zeitgeist 2011: year in review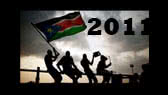 click image to open video page

2:52
Video page URL
Description
The spirit of 2011 caught in a brief video. A year of crisis, tragedies, revolutions and hope. A year to remember and a year to survive.
See how the World Searched with Google's 2011 Zeitgeist:
http://googlezeitgeist.com

Music: "Sooner or Later" by Mat Kearney
Produced by Whirled Creative with Director Scott Chan

"Soldier surprises mom" clip courtesy of the National Geographic Channel, Siskell/Jacobs Productions and Joseph Desira.