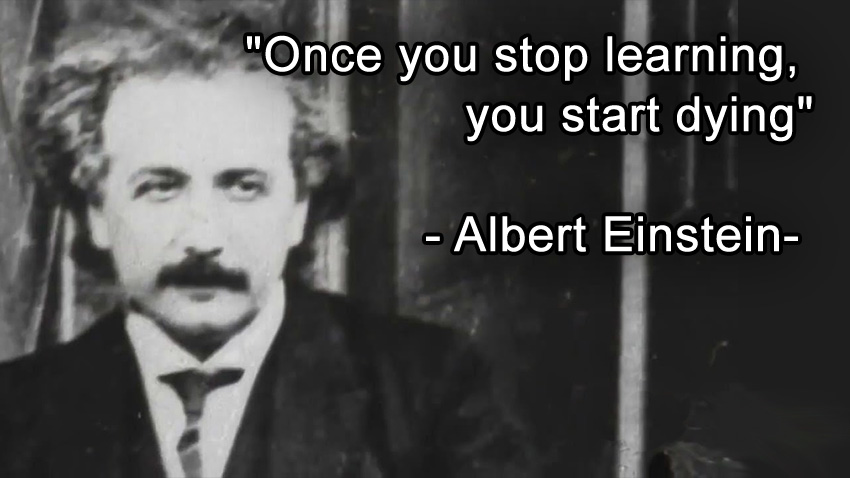 A quote is an outstanding way to begin your introduction. But why better to start your essay with a sentence from somebody else who was smart and famous? Because it makes you seem strong and confident. The impression that the reader has about the speaker will be transferred to your essay. Basically, it gives a stronger vision for your essay toward the reader and can take a significant role in getting A+ grade.
Even those of you who order your essay to an essay writer for hire, you can ask them to use a quote, or you can add it to your essay later.
What is a Quote?
A quote is simply a sentence that you've taken from somewhere else. When you use a quote in your introduction, you're going to look for one or two short sentences said by someone famous or qualified on your topic. And it's usually a sentence that's kind of witty, insightful, or even ironic that makes the reader smile. It's a little different than the way we used quotes in other places. When we've set a quote in the body of your essay, this is a sentence of evidence that you've taken from a textbook or a novel or a research book. Those kinds of quotes in the body of your essay have facts, statistics, and evidence. They are a little more serious, credible, and clinical.
Quote as a Hook
The quotes in your introduction are more lighthearted and fun. Don't mix these quotes up from dialogue when you've read a novel, and someone speaks. Those words are in quotation marks dialogue, something that a character says. These quotes can be something that a famous person said or wrote. You just borrow those words and put a quotation around them.
A quote is not limited to something that a famous person said. It can be any sentence that you've taken from somewhere else. It can be a line from a poem, can be a lyric from a song; it can be a Bible verse. Some writers even use a dictionary definition, but I consider that kind of clumsy, and I don't advise it.
How to Search Quotes
Quotes are often easy to find. Just do a web search for your topic and quotes. There are lots of websites like Reader's Digest quotes collection, hubspot quotes, edu-quotes.com that list tons of famous quotes by famous people on almost any topic. And you need to find a perfect hook for your essay even when you are not aware of what to write.
The most important thing to do when you need to identify a quote is to try to keep in mind as much as possible about the wording of the quote. Many quotes deviate from the original one. Therefore, when you are looking for a quote, try using keywords or try searching for the root idea of a quote especially if you are unsure of words. Also, try to search by the author if you don't know the original phrase but know the author.
This post can be a useful start for anyone seeking to search a quotation or find the source of a quotation.
Examples of How To Use A Quote in an Essay
When you use a quote, if you want a full impact of the quotation to come first, you need to tell who said it second. Here you will find quotes about learning and education in different valid formats:
"Education is an admirable thing, but it is well to remember from time to time that nothing worth knowing can be taught," wrote Oscar Wilde.
"An investment in knowledge pays the best interest", said Benjamin Franklin
"Education is the passport to the future, for tomorrow belongs to those who prepare for it today", wrote Malcolm X.
"The more that you read, the more things you will know, the more that you learn, the more places you'll go." - Dr. Seuss.
"The learning process continues until the day you die", – Kirk Douglas.
"Develop a passion for learning. If you do, you will never cease to grow", – Anthony J. D'Angelo.
"A person who won't read has no advantage over one who can't read" – Mark Twain.
"They know enough who know how to learn", – Henry Adams
"Education is not preparation for life; education is life itself", – John Dewey.
Education is the most powerful weapon which you can use to change the world. – Nelson Mandela
"I agree that a love of reading is a great gift for a parent to pass on to his or her child."– Ann Brashares
"Whatever the cost of our libraries, the price is cheap compared to that of an ignorant nation." ― Walter Cronkite
"Every act of conscious learning requires the willingness to suffer an injury to one's self-esteem. That is why young children before they are aware of their own self-importance, learn so easily", – Thomas Szasz
"You are always a student, never a master. You have to keep moving forward", – Conrad Hall
"The whole purpose of education is to turn mirrors into windows", – Sydney J. Harris
"Children have to be educated, but they have also to be left to educate themselves", – Ernest Dimnet
"Every artist was at first an amateur", – Ralph W. Emerson
"Education consists mainly of what we have unlearned", ― Mark Twain
"All men by nature desire to know", - Aristotle
Final Words
If you write essay hooks that keep your readers curious, you've taken the first step to make them fall in love with your style of writing. If you've opened with a quote, know that the sentence after the quote should explain the quote. In your transition, you're probably going to tell a reader what the quote means or what the quote has to do with the topic. Essay hooks are a great way to manage the attention of all your readers. So use quotes at strategically selected moments to highlight the words of authoritative source on your topic.