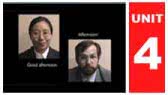 Let's remember some previously seen language. Here you have greetings. There are the ones you know and some new ones. It's not important to learn the new ones, just remember the old ones you already know, but learn this one which is very common: SEE YOU, or SEE YOU LATER. At the end of the video you have some practice (they greet you and you have to answer).
Subtitles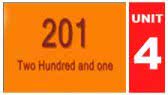 5:49

Now we're going to learn how to count from 1 to trillions! On this first video you will learn up to 1 million and ordinal numbers from 1st to 21st (and the rest is all the same). Notice that after the word "one hundred" (or "a hundred") we always put "and".
Nothing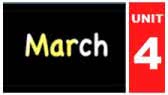 0:39

Learn the 12 months of the year.
Nothing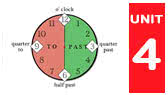 How to tell the time in English. Look under the KEY tab for the correction of the exercises at the end of the video. CLICK ON THE VIDEO LINK TO WATCH IT ON YOUTUBE
Nothing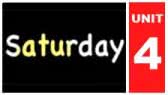 0:25

Watch this video and learn the 7 days of the week.
Subtitles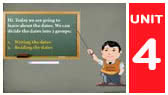 12:14

All you need to know about writing and reading dates in British and American English.
Subtitles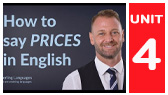 4:15

On this video you will learn different ways to read prices in English, from the longest to the shortest way.
Subtitles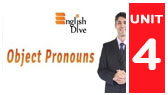 2:53

Learn how to use Object Pronouns.
Nothing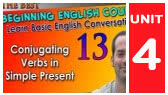 Learn the forms used for the simple present in English (adding -S for He, She and It). Affirmative, negative, questions and short answers. Below, you will find other videos about Past, future and continuous forms. You will find much more about the simple present in lesson: 7-B) Simple Present The past will be seen in detail in lesson 8: The Past The future will be seen in detail in lesson 9: The Future
Subtitles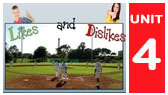 11:52

How to say what you like and what you don't like. In the affirmative, negative and interrogative. As you can also see, the verb Like (and all the other verbs meaning like or dislike) can be followed by infinitive with to or by -ing forms.
Subtitles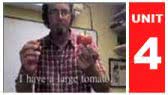 Learn about the English adjectives. Some vocabulary below. We will see more of the adjective in unit 6.
Nothing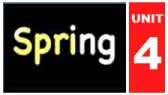 0:15

Watch this video and learn the 4 seasons of the year.
Subtitles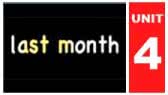 1:03

Some basic time vocabulary you should learn. Look it up in a dictionary and practise it.
Subtitles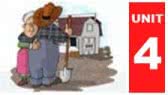 Learn some vocabulary. This video is about city and country.
Nothing