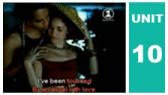 Before starting with unit 10, let's do some revision. Here is a song to revise different verb tenses: A New Day has come. The lyrics are in the subtitles, but you can also read them under the "Transcript" tab. You can check in the transcript box to see a description of the verb tenses used here.
Subtitles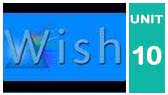 3:49

How to wish in English. The verb WISH is followed by the past tense. Listen to this song and then read the explanations and watch the rest of the videos in this lesson.
Subtitles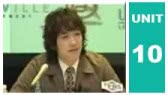 0:08

On this video, a singer invites us to go to his concert (but it's not a real invitation, you'll see why).
Script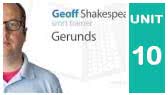 2:08

The -ing form of the verb can also be a noun. Read the explanations.
Script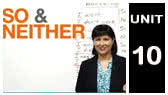 Here you will learn to agree. Read the explanations and then watch this video and the others.
Nothing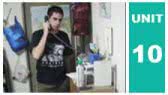 Learn the basic expressions you need to talk on the phone. Also see the other videos below.
Script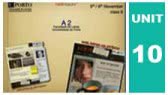 In this video you can revise frequency adverbs, expressions of time and learn some special days.
Subtitles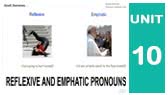 A cool presentation of the pronouns: myself, yourself, etc. uses: reflexive and emphatic. phrases: by myself vs for myself. Read the explanations to know how to use them. Then, see the videos below to learn more about it.
Subtitles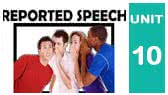 13:01

In this video we will learn: - Why we use reported speech- Use of TELL and SAY- Time changes- Time expression changes- Reported questions- Exercises to practise For more information about the Reported Speech visit our grammar section: Reported Speech
Nothing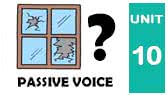 11:59

Learn the passive voice. Watch this video and then see the rest of the videos in this lesson. You can find a page with all the basic explanations about the passive voice here: Passive Voice. For more advanced cases you can go to this other page: Passive Voice: special cases.
Nothing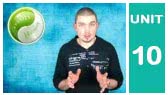 Embedded questions are a special kind of question (or non-question) that uses no inversion. Watch the video, read the explanations and see the other video in this lesson.
Nothing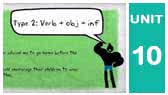 1:06

In this unit we will see the different verb patterns. When we use a verb + verb construction, the second verb will take one form or another depending on the first verb. See this presentation video and then watch the other videos from this lesson below.
Subtitles


In this lesson you can find vocabulary about travels and transport.
Nothing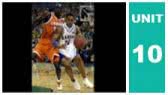 5:28

In this lesson you have lots of vocabulary about different things. On this video you have vocabulary about sports and recreation. Under the ETC tab there are links to some other vocabulary.
Subtitles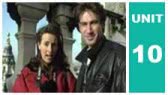 This is a video about London. Enjoy the city and see how many things you can understand here.
Nothing