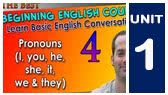 Learn the personal pronouns (subject) in English.
Subtitles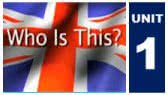 1:10

Learn the most basic verb in English: to be. Here you can see the verb To Be with and without contractions.
Script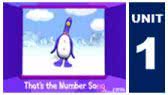 1:29

Here are the numbers, from 1 to 20 in American English. You can also listen to the numbers in British English here below.
Script