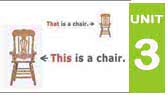 We have worked with THIS and THAT. Now we're also going to see the plurals.
Subtitles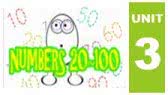 0:57

Let's count from 1 to 100. On this first video we'll see some of them. Do the rest of the videos below to master all of them.
Script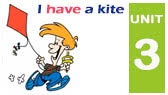 To talk about possession we use the verb to have. In this lesson we will see how to use this verb in the present (affirmative, negative and interrogative), with or without GOT. Watch the video, read the explanations under the EXPLANATIONS tab and then watch the other videos from this lesson here below.
Subtitles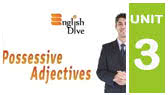 An introduction to the possessive adjectives. See the rest of the videos in this lesson to learn about the Possessive Pronouns and more.
Nothing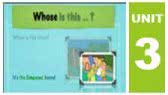 5:12

Here we're going to learn how to ask about possession (whose is this?) and how to express possession with words referring to people: person + 's + thing (this construction is also called "Saxon Genitive") See comments in the box of EXPLANATIONS. After watching the video go to the other video below and have a test.
Subtitles