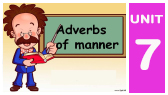 Learn a bit about adverbs of manners: usage, place in the sentence and examples.
Subtitles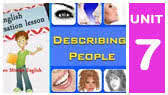 Watch this presentation video and then go to Explanations to read more and watch the other videos. Describing someone in English can be easy as well as tough. It depends on how detailed is the description you want to give. Describing someone can include talking about their features, characteristics, color, height, weight, etc. You might also describe things like their facial features, hairstyle and body language. No matter how you structure your description, you are going to use a variety of different terms. That's why you should know all about the terminology and have the right vocabulary to correctly describe a person.
Subtitles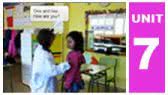 0:43

Listen to these little girl role-playing a visit to the doctor. Pay attention to the question "What's the matter?". This is what the doctor usually asks to know what our problem is. For more advanced situations visit our section AT THE DOCTOR'S.
Script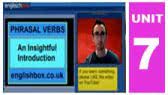 4:27

Before reading this video, read the explanations to understand what a phrasal verb is. Then watch this video and try to understand the phrasal verbs they use here.
Nothing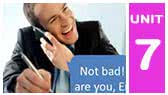 On this video you can see some of the most common ways of making suggestions in English, theory and practice and an example conversation. After watching this video you can watch the other videos below. For more information about suggestions you can see this grammar lesson: Suggestions: taking decisions together
Subtitles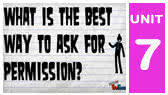 Learn how to ask and give permission. Read the explanations, then watch the video and then watch the other videos in this lesson. When asking for permission we usually use CAN I...? and if we want to be a little more polite we use MAY I...?
Subtitles


Here is some useful classroom language you should learn. At first they just show you common expressions, but later they will show you how to use them and pronounce them. Spanish speakers have interactive activities created by our user Profe under the Activities tab.
Subtitles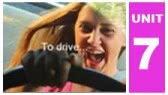 2:37

The infinitive is the name of the verb. We can also use the infinitive when a verb is followed by another verb... or the gerund, but that, you will find in Unit 10: Verb Patterns. On this lesson, nevertheless, there is a video with a little introduction to those patterns.
Nothing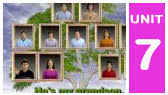 2:20

You can also practise Vocabulary about the family (with image and sound). And then, watch the other related videos below.
Subtitles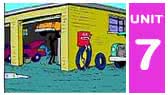 Useful vocabulary to describe places. Here, there is also vocabulary about landscapes.
Nothing